Louise Fenney
Partners
Specialising in Immigration and Asylum matters, I am accredited to Level 2 Supervisor of the Immigration and Asylum Accreditation Scheme. I am very pleased to have been named as a Recommended Lawyer in Legal 500 2019.
My experience ranges from initial applications, to matters before the Immigration and Asylum Chamber (First Tier and Upper Tribunal), to applications to the Upper Tribunal for Judicial view (including emergency interim relief) and Court of Appeal.
I have a particular interest in asylum applications, made by those who are the victims of trafficking, and other gender related claims.
I have experience with the National Referral Mechanism (NRM), from referring a potential victim of trafficking for assessment through to challenging an unreasonable conclusive grounds (final) decision.
I am pleased that I have been able to contribute towards research on the subject of trafficking for sexual exploitation in hope that victims will be identified more easily and receive better support in the future.
I have had a large amount of success in applications for indefinite leave to remain on the basis of domestic violence.
Away from the office I still enjoy a challenge, usually in the name of charity. Some of my efforts include a 26 mile trek from Stonehenge to Avebury on behalf of Alzheimer's Society and the Cardiff Half Marathon for Macmillan.
I am a second dan in Kyokushinkai Karate, which I obtained in 2018 having returned to training after a long period of absence.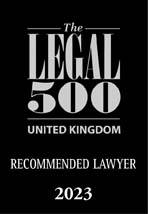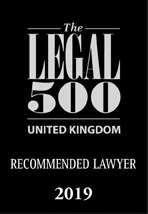 Contact
Position

Solicitor/Partner

Address

10 St Andrews Crescent, Cardiff, CF10 3DD